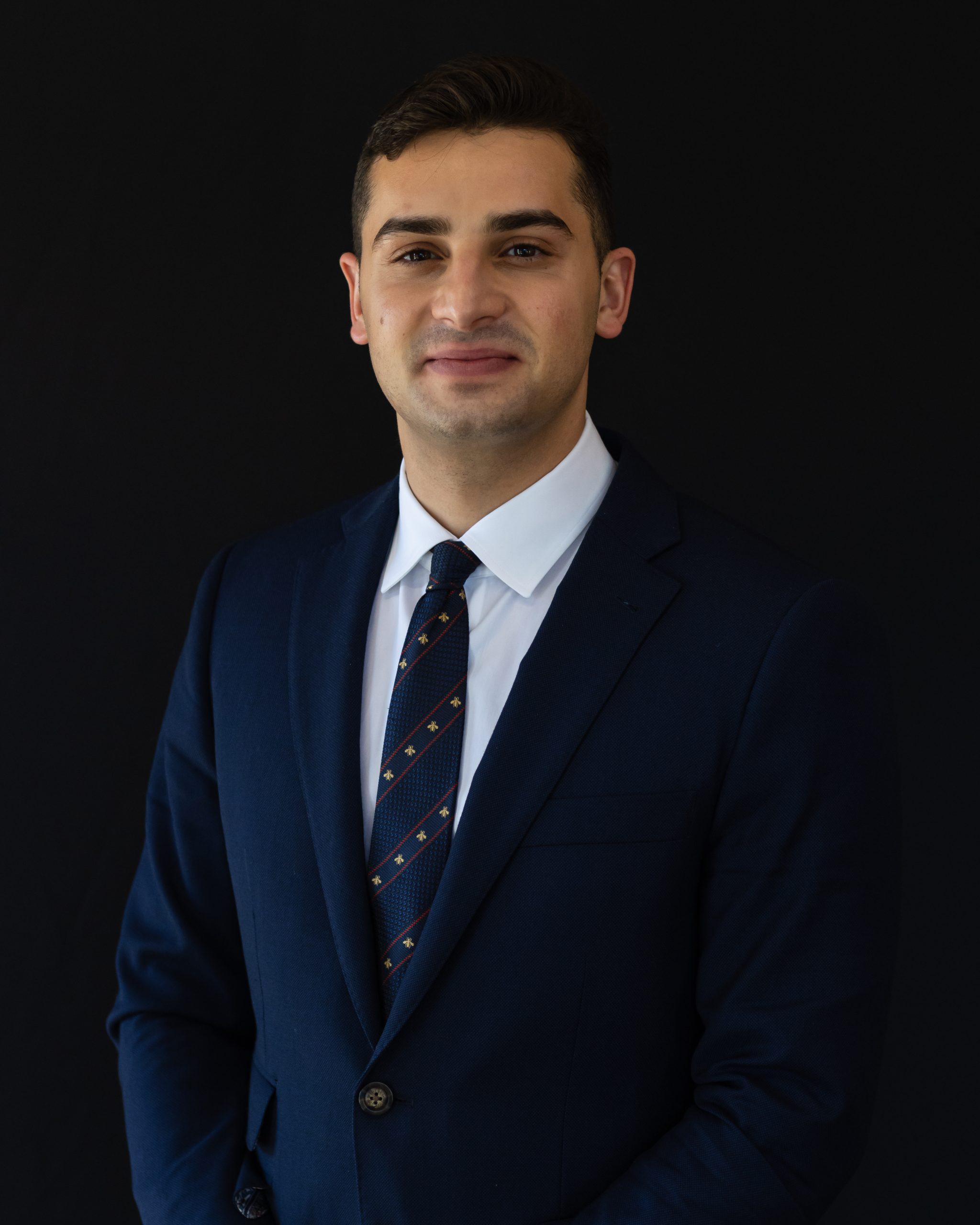 Methal Fayad
Criminal Lawyer
---
Born and raised in Lac La Biche, Alberta, Methal obtained his law degree from the University of Leicester in the United Kingdom, where he graduated with Upper Class Honors. Upon returning to Canada, Methal earned his Certificate of Qualification through the Federation of Law Societies, enabling him to practice law in Canada.
During his articling, Methal gained extensive knowledge in all areas of Criminal Law. He has conducted complex bail hearings, trials, contested sentencings, and prepared numerous substantive court applications. Methal strives to help his clients avoid custody and zealously advocates for their legal rights.
PHONE:
780-809-3545
EMAIL:
methal@kurielaw.ca
ASSISTANT:
Name: Diedre Lambe
Email: diedre@kurielaw.ca
Biography
Prior to law school, Methal gained valuable experience in franchise management. He served as a Regional General Manager for YUM Restaurants International, the umbrella company globally responsible for chains that include KFC, Taco Bell, and Pizza Hut.
In his spare time, Methal enjoys cooking, hunting, fitness, and meteorology.
Criminal Law

Impaired Driving / DUI ( SafeRoads)

Drug Offenses

Regulatory charges
Education & Work Experience
2010-2012
Portage College, Lac La Biche, AB
2012-2014
MacEwan University, Bachelor of Arts (B.A.) in Political Science
2014-2017
The University of Leicester, Bachelor of Laws (LLB)
2019
Completed Federation of Law Societies Certificate of Qualification (NCA)
2020-2021
Student-at-Law at Kurie Moore Law Group
2021-Present
Criminal Lawyer at Kurie Moore Law Group