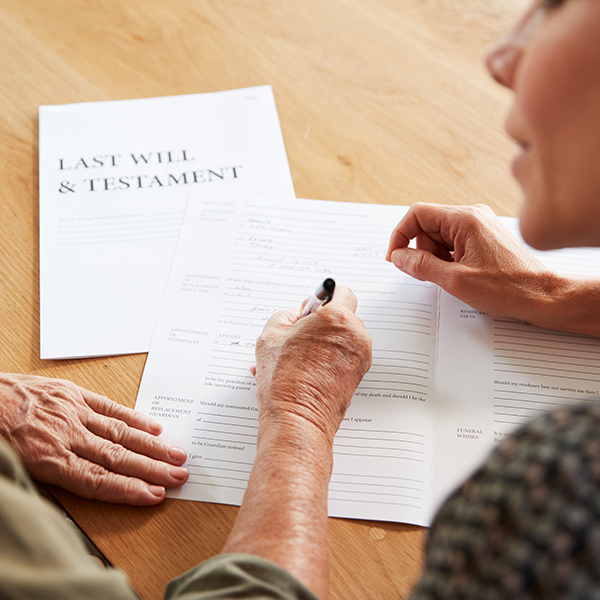 Giving You Peace Of Mind For The Future
Life can change in an instant, and when something unexpected happens, you want to ensure that you and your loved ones are protected.
Having a Will is important as it tells your family what to do when you die, from how to deal with property, to your wishes regarding your funeral.
Without a Will, your family may struggle to deal with your property upon your death, and that is a burden you can avoid by being prepared.
Our Will lawyer team at Kurie Moore Law Group will assist you at every step of the process to ensure your Will captures your wishes and intentions.SCOTT D. KURIE, Criminal Lawyer
What happens in the event that you are incapacitated? Enduring Powers of Attorney or Personal Directives can provide information to your family or caregivers about your medical care, financial matters and legal matters, allowing them to make important decisions for you when you are incapable of doing so.
If you wish to be prepared for the unexpected, then contact our team to discuss your options for the preparation of your Will, Enduring Power of Attorney or Personal Directive.
If you already have these documents, and your situation has changed, we can assist you in updating them to ensure that they are current.
Common Will Questions
Some common questions we hear about wills are:
What is a Will?
Who can be an executor of a Will in Alberta?
Is a handwritten Will valid in Alberta?
Can a family member be executor of a Will?
What is a Personal Directive?
What is an Enduring Power of Attorney?
What is the difference between a Personal Directive and Power of Attorney?
What is an Enduring Power of Attorney in Alberta?
What happens if I don't have a Will?
What happens if I don't have an Enduring Power of Attorney?
What happens if I don't have a Personal Directive?
What is a Will?
A Will is a legal document that lets your family know what your wishes are for the care of any children under the age of 18 years old and the distribution of any property you own.
What happens if you don't have a Will?
If you die without a Will, the Distribution of Intestate Estates in the Wills and Succession Act will determine how a person's estate will be distributed and who will inherit. This might not necessarily be in line with your wishes.
What is an Enduring Power of Attorney?
An Enduring Power of Attorney appoints someone to make financial any legal decisions on your behalf should you no longer have capacity.
What is a Personal Directive?
A Personal Directive appoints someone to make decisions for you if, due to illness or injury, you no longer have the capacity to make personal decisions.
These decisions could include where you will live or the medical treatment you will receive.
What happens if I don't have a Personal Directive?
If you lose your capacity in Alberta, the law does not allow for another person to start making decisions for you. A Personal Directive will need to be in place, if you don't have a personal directive your friends or family members might have to go to court to become your trustee.  This process could take months to complete, the process is very complex and the costs could be large.
Contact Us To Learn How We Can Help
Our Sherwood Park lawyers are ready to meet with you, listen to your needs and explain how we can help. Contact us to set up a meeting.