Fort Saskatchewan Family & Criminal Lawyers
One of the toughest aspects of hiring a lawyer is deciding which one to choose. Our team has years of experience practising law in a variety of fields, so we have the skills and knowledge to help you discover the best solution. Our law office is based in Sherwood Park, but we represent clients from all around Alberta including Fort Saskatchewan.
On both family and criminal law matters, Kurie Law Group provides skilled and cost-effective legal advice and services.
Our team of professionals takes the time to really understand the situation of our clients in need. We want them to understand what options are available and how they can go about making informed decisions when it comes to their case. Whether through trial, settlement, mediation, arbitration, litigation, or discourse, we strive to get the best possible result for our clients.
Fort Saskatchewan Family Lawyers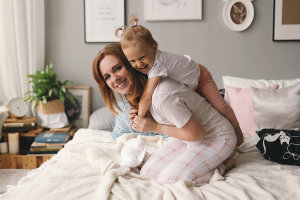 Our team of caring and compassionate family lawyers can help you with your family law legal issues, including property and debt division, child and spousal support, guardianship, parenting time and mobility, cohabitation, marriage, separation agreements.
Guardianship and Child Custody
Our family lawyers are committed to assisting with your child support and extraordinary expenses. We always put the children's needs first and ensure that they are taken care of while working towards a resolution for you.
Lawyers for Child Support
We constantly prioritise the needs of the children and make sure that they are met while working toward a long-term solution that would be best for you.
Okotoks Divorce Lawyers who Care
Divorce is tough. We know that. And that's why our family lawyers are committed to helping you through the process. We're here for you. We are here to help you with any concerns about the process, and to walk you through the legal system so that you don't feel lost or overwhelmed.
Parenting, Visitation, and Access
When you're going through a divorce, it's important to think about time and how much time you spend with your kids. Kurie Law Group can help you get your access requests met and make adjustments to your parenting arrangements.
Fort Saskatchewan Criminal Lawyers
Even the most serious criminal charges in Fort Saskatchewan can be defended. Our team of dedicated attorneys will give you sound advice and a thorough defense. With years of experience in this field, our lawyers are passionate about helping individuals accused of serious crimes to have a fighting chance.
Okotoks DUI & Impaired Driving Attorney
Facing impaired driving charges? We can help. Kurie Law Group knows the ins and outs of fighting these overwhelming charges. With us, you'll have a better chance of winning your case.
Offenses Related to Drugs
If you've been charged with a drug-related crime, it's time to contact an experienced lawyer. Kurie Law Group is well-versed in the law and has defended a wide range of cases under the Controlled Drugs and Substances Act.
Hearings on Bail
The criminal litigation team at Kurie Law Group has successfully represented several clients in both bail hearings and bail reviews before the Court of Queen's Bench.
The law is complex and constantly changing. You need someone who understands it, but also someone who can work with you to understand your specific needs. We're here to listen to you.
Your criminal law case in Fort Saskatchewan may be serious. If you've been charged, you should contact a lawyer right away. We have a lot of experience in criminal law and have defended thousands of cases at all levels in Alberta courts.
Fort Saskatchewan Court House
Provincial Court House Fort Saskatchewan
10504 – 100 Ave.,
Fort Saskatchewan, AB
T8L 3S9
Phone: 780-998-1200
Fax: 780-998-7222
CRIMINAL SITTINGS
Every Thursday at 9:30 am and every 1st Tuesday of the month at 9:30 am
FAMILY SITTINGS
Every 2nd & 4th Wednesday of the month at 9:30 am