Airdrie Family & Criminal Lawyers
It may be difficult to find the best lawyer for your case, but it doesn't have to be. Our members have years of experience practicing law in a variety of fields, so we have the skills and expertise to find the right solution for you. Our law firm is headquartered in Sherwood Park, but we travel across Alberta to represent our clients.
Kurie Moore Law Group provides competent and cost-effective legal advice and services on both family and criminal law matters.
At Kurie Moore Law Group, we take the time to fully comprehend  the case brought to our attention by a client in need of help. We want our clients to be aware of their choices and make well-informed decisions about their case's progress. We seek to achieve the best possible outcome for our clients, whether by trial or settlement, mediation or arbitration, litigation, or dialogue
Our Family Law Services in Airdrie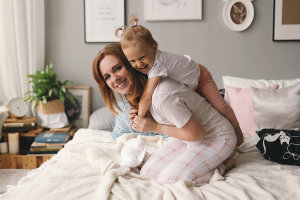 We provide a wide range of family law services to clients in Airdrie, with a particular focus on traditional areas of family law. We understand that going through a separation or divorce can be an emotional and stressful experience, and we are here to provide the guidance and support you need to navigate this difficult time.
Our experienced family law lawyers can assist you with all aspects of family law, including property and debt division, child and spousal support, guardianship, parenting time and mobility, and cohabitation, marriage, and separation agreements.
We work closely with our clients to understand their unique needs and goals, and we are committed to helping them achieve the best possible outcome. Whether you are facing a difficult family law issue or simply need advice on your rights and obligations, our team is here to help.
We understand that child custody and guardianship issues can be some of the most emotionally charged and difficult aspects of family law. Our team is committed to providing the support and guidance you need to navigate these complex issues and ensure that the best interests of your children are protected. We have extensive experience in all aspects of child custody and guardianship, including negotiating parenting arrangements, addressing disputes between parents, and advocating for the rights of children.
Child Support Lawyers
We are committed to assisting with your child support and extraordinary expenses. We always put the children's needs first and ensure that they are taken care of while working towards a lasting resolution for you.
Caring Divorce Lawyers in Airdrie
Our family lawyers are dedicated to helping you resolve your divorce issues and, if need be, navigate the Court system, ensuring that you do not feel lost or overwhelmed with the legal process.
Parenting, Access, and Visitation
Maximizing time with your children is a common issue that can arise between parents during a separation. The Kurie Moore Law Group family law team is committed to assisting you with applying for access and assisting with changes to your parenting arrangements.
Separation Agreements
Our team understands that separating from your spouse or common-law partner can be stressful. When going through a separation, Kurie Moore Law Group's experienced family law team can help draft an agreement that is fair and is enforceable in court.
Spousal Support Lawyer In Airdrie
Our team of lawyers is here to help you determine if you will get or pay spousal support, how long you will be paying or receiving spousal support, and the amount of spousal support you may pay or receive.
Our legal team has decades of experience in helping individuals through the family law legal system. Our lawyers can provide counsel through all phases of the process.
Proven Airdrie Criminal Lawyers
At Kurie Moore Law Group, we take your criminal charges seriously and are committed to providing top-notch legal representation to clients facing assault charges. Our experienced criminal team understands the nuances of the law and has a results-driven approach when it comes to defending you from criminal charges. We recognize that being charged with assault can be a daunting and overwhelming experience, and we are here to provide you with the support and guidance you need during this difficult time.
Our lawyers have a deep understanding of the Canadian Criminal Code and are skilled at building strong legal defenses to fight against assault charges. We work tirelessly to ensure that you receive the best possible outcome, whether that involves negotiating a plea bargain, seeking a dismissal of charges, or going to trial.
DUI & Impaired Driving Lawyer in Aidrie
The consequences of an impaired driving conviction can be severe, but with Kurie Moore Law Group advocating for you, you will increase the odds of a successful defense.
Drug Offenses
Kurie Moore Law Group's law firm knows your rights and has experience defending the full range of offences under the Controlled Drugs and Substances Act.
Bail Hearings
Kurie Moore Law Group's criminal law team has successfully advocated for numerous clients at both bail hearings and bail reviews in front of the Court of Queen's Bench.
Defending your rights is not just about understanding the law. We believe it is also essential to understand your particular circumstances, your history, and your priorities. We will take the time to meet with you and listen to your story so we can better represent you.
If you have been charged with a criminal offence in Airdrie, you need legal advice. Our team of criminal lawyers has defended thousands of criminal cases at all levels of court in Alberta.
Things To Do In Airdrie
Airdrie is a city in Alberta, Canada with several attractions and things to do. Here are some suggestions:
Visit Nose Creek Park: This is a large park with walking trails, picnic areas, a playground, and a water park.
Explore the Bert Church Live Theatre: This is a performing arts venue that hosts a variety of shows and events throughout the year.
Learn at the Nose Creek Valley Museum: This museum features exhibits about Airdrie's history and culture.
Play at the Chinook Winds Regional Park: This park has a skate park, a spray park, a baseball diamond, and a playground.
Go shopping at Sierra Springs Shopping Centre: This is a large shopping center with a variety of stores and restaurants.
Golf at Woodside Golf Course: This is a beautiful 18-hole golf course that is open to the public.
Airdrie Family & Criminal Lawyers Courthouse
Suite 113,
104 – 1st Ave N.W.,
Airdrie, AB
T4B 0R6
Phone: (403) 948-5840
CRIMINAL SITTINGS
Every Tuesday and Thursday at 9:30 am.
FAMILY SITTINGS
Every Thursday at 9:30 am (Youth)
Every Tuesday at 9:30 am (Family & Child Enhancement)