Finding the right Edson lawyer for your unique situation can be intimidating, but it doesn't have to be. Our team members have spent years practicing in a broad range of family and criminal legal fields, so we have the knowledge and expertise to find the best solution for you.
At Kurie Moore Law Group, everyone throughout the firm is committed to providing excellent service.  It is the dedication of our people that enables us to provide exceptional legal services to our clients.
You deserve a compassionate law firm that will carefully listen to your case and examine it from all perspectives. At Kurie Moore Law Group, we specialise in this. We'll make sure you know your options and where your case stands. The experienced lawyers at Kurie Moore Law Group have been assisting people in a variety of legal circumstances for over 25 years.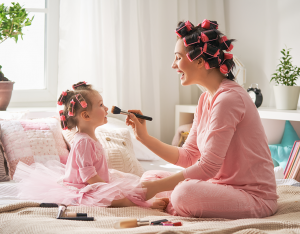 Finding a way through separation and divorce may be one of the most difficult tasks you will ever undertake. The Kurie Moore Law Group understands this and is dedicated to providing strong representation as well as a collaborative and solution-oriented approach to your family law concerns.
Guardianship and Child Custody
We are experienced and knowledgeable lawyers who can help you with child custody and guardianship in Edson.
Lawyers for Child Support
Our family lawyers are dedicated to aiding you with child support and other unforeseen bills. We constantly prioritize the needs of the children and make sure that they are met while working toward a long-term solution for you.
Edson Divorce Lawyers who Care
Our divorce lawyers are dedicated to aiding you in resolving your concerns about divorce and, if required, navigating the legal system so that you do not feel lost or overwhelmed.
Parenting, Visitation, and Access
The lawyers at Kurie Moore Law Group are dedicated to providing you with all the assistance you need during a divorce, including access requests and parenting arrangements.
Separation Contracts
Our team understands how difficult it can be to divorce your spouse or common-law partner. When going through a divorce, Kurie Moore Law Group's skilled family law experts can assist you in drafting a fair and enforceable arrangement in court.
Edson Spousal Support Lawyer
Our legal experts can help you determine whether you will receive or pay spousal support, how long you will pay or receive it, and how much you will pay or receive.
Our team has decades of experience guiding people through the legal system of family law. Our attorneys can assist you at any stage of the legal process.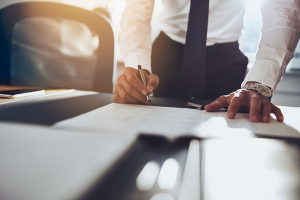 Kurie Moore Law Group's criminal defense team knows the law and takes your charges seriously, with a results-oriented approach from the moment of arrest through to trial.
Cochrane DUI & Impaired Driving Attorney
The repercussions of an impaired driving conviction can be serious, but with Kurie Moore Law Group on your side, you'll have a better chance of winning your case.
Offenses Related to Drugs
The law company at Kurie Moore Law Group is familiar with your rights and has defended a wide range of offences under the Controlled Drugs and Substances Act.
Hearings on Bail
The criminal litigation team at Kurie Moore Law Group has successfully represented several clients in both bail hearings and bail reviews before the Court of Queen's Bench.
Understanding the law isn't enough to protect your rights. We believe it is equally critical to comprehend your unique circumstances, background, and priorities. We'll meet with you and listen to your story so that we can better represent you.
Assault
The criminal defence staff at Kurie Moore Law Group is well-versed in the law and takes your allegations seriously. When it comes to defending you against assault allegations, our staff takes a results-oriented approach.
Criminal Appeals
The appeals process might be intimidating, but the criminal legal experts at Kurie Moore Law Group has the experience and perseverance to fight for the best possible outcome for you.
If you have been charged with a crime in Edson, you should get legal counsel. Our criminal lawyers have defended thousands of criminal cases in Alberta courts at all levels.
Edson Court House
Provincial Building Edson,
111 – 54 St.
Edson, AB
Phone: 780-723-8285
CRIMINAL SITTINGS
Every 1st and 3rd Tuesday of the month at 10:00 am
FAMILY SITTINGS
Every 1st and 3rd Tuesday of the month at 10:00 A.M. (Youth)
Every 3rd Monday of the month at 10:00 A.M. (Family & Child Enhancement)
Kurie Moore Law Groups talented and passionate lawyer team are proud to offer our criminal, family law and wills & estates services in the Edson area.